Unlimited Booth Photos
All Photobooth Hire packages include unlimited booth prints for your guests, which means unlimited FUN! The more photos the better and we love seeing people getting the maximum use from the booth. From guests of two to a hundred years young, the age-old magic of hiding behind a photo booth curtain keeps guests coming back for more. You will be left with hundreds of fun, candid and treasured photos from all of your guests. Even your more reserved guests will keep coming back again and again.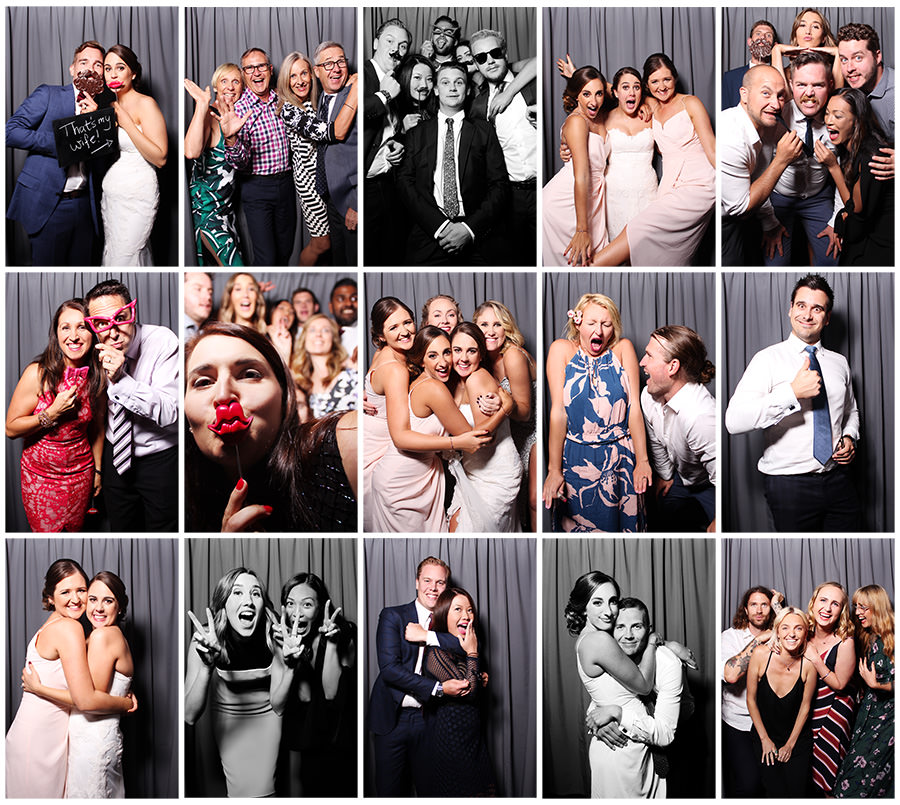 The 'In the Booth' App
In an industry first, In the Booth offers unlimited download of high resolution photo booth images for your guests via our free app! Your guests want digital copies of their booth images for safe keeping and social media stardom. We heard you and In the Booth's unique app has it sorted!
Guests can simply download our free app from the app store (available for iPhone and Android) and have immediate access to all their boothing awesomeness. Not only do they receive their hard copy prints from the booth, they will now have the digital copies of their photos safely stored on their device.
Our custom designed app also allows your guests to become unofficial photographers at your event! The Guest Cam feature of the app allows guests to snap a photo at your event and it will print out of the booth – now that's photo booth magic! FIND OUT MORE…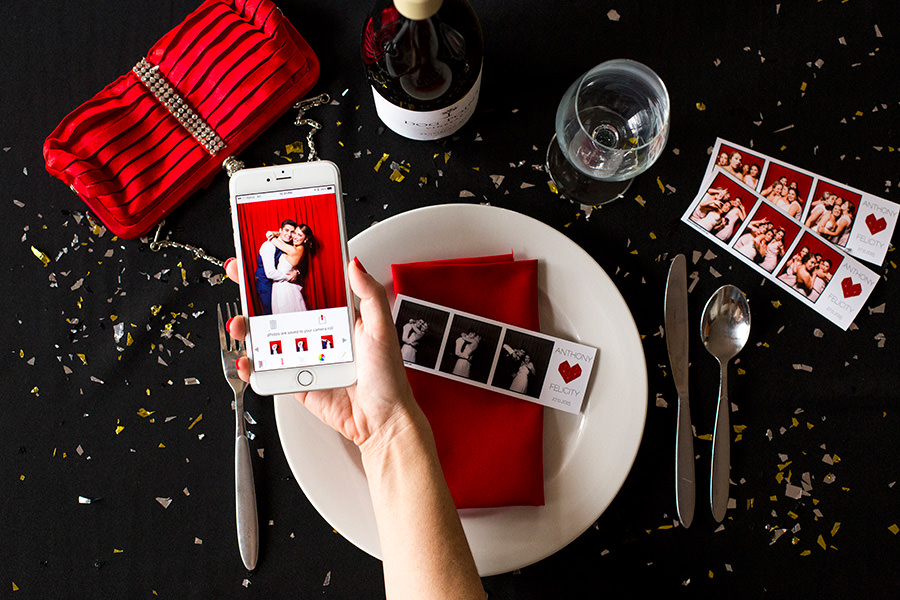 Video Guest Book
You haven't experienced fun until you've had to create an awesome video message in fifteen seconds! The booth counts you down and then…GO!! You're not going to want to miss the heartfelt best wishes from your Nan and Pop or the one where your slightly inebriated bestie made the misguided decision to sing you happy birthday! FIND OUT MORE…
Guest Book
One of our studio-quality black leather guest books, white pens and adhesive are included in all private hires (corporate events and the like don't suit the nature of a guest book). With sixty black pages and protective interleaves, your booth prints will be well protected for years to come.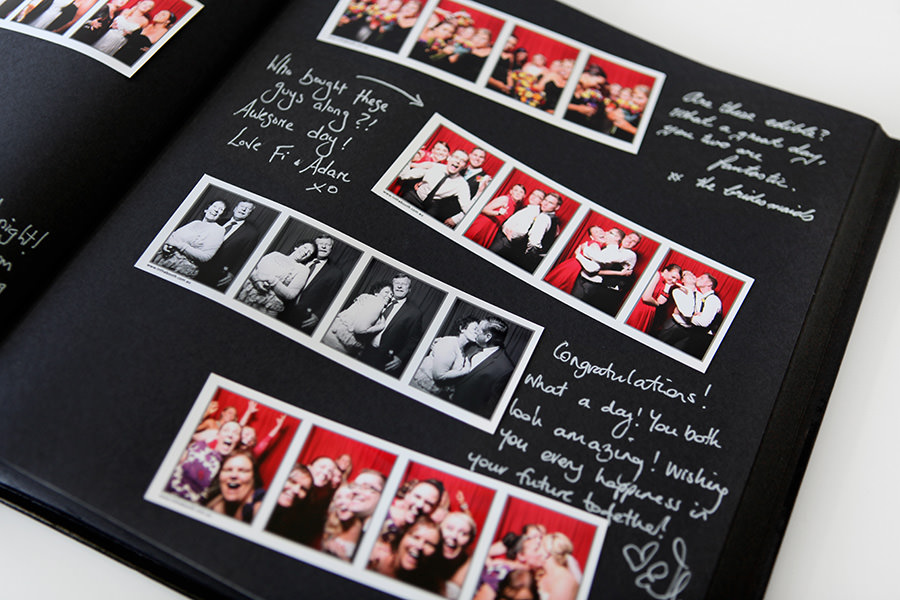 Photo Booth Props
We're in the 'mo! (You see what we did there?) Our prop kits embody all the kitsch of classic photo booth fun with our gorgeous array of props on sticks and a quality chalkboard; all beautifully displayed in our custom made stand. Our prop selection has been especially chosen to enhance your guests' photo booth experience and encourage creativity.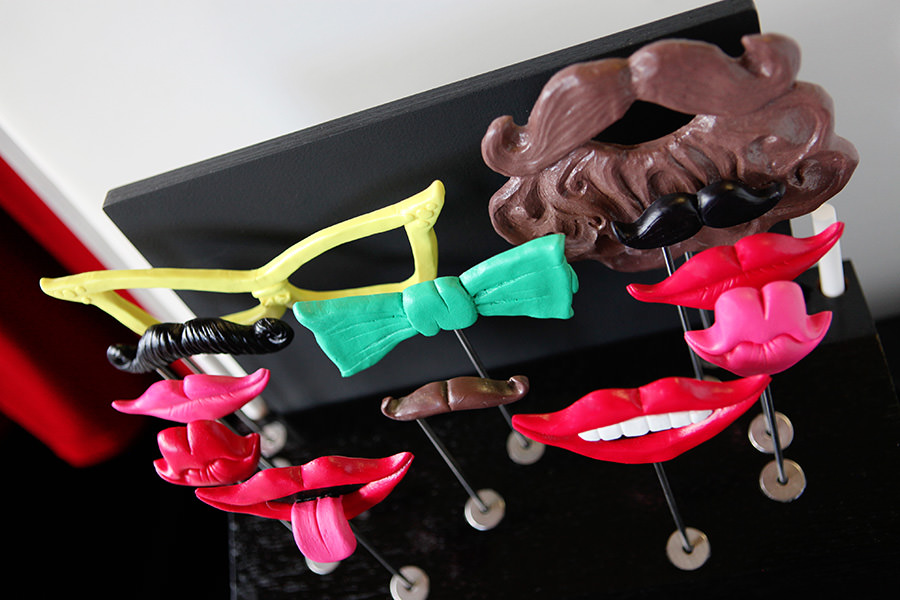 Instant Prints
Our booths use professional, photo-lab quality dye sublimation printers that print in less than twenty seconds, including a clear protective coating and land completely dry. Our instant prints are archive quality and will be treasured in albums, wallets and on the fridge for years to come.
In the Booth has three print styles for you to choose from for your booth prints; 'Large Four Up', 'Traditional' and 'Traditional Logo'. The details of each of these print styles are listed below. FIND OUT MORE…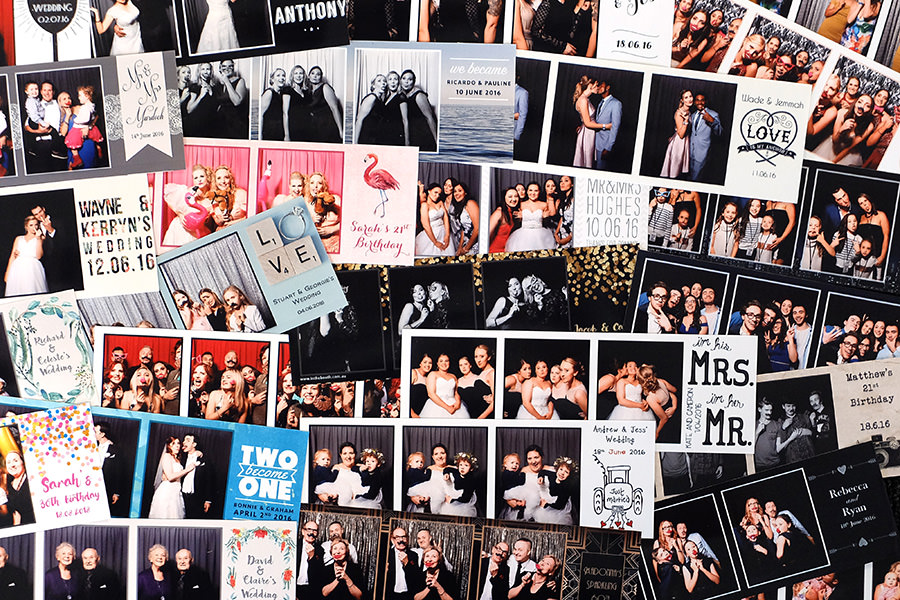 USB Folios
When you're planning a special event, it's easy to place all your focus on the event itself. After all, the event hasn't happened yet – you've still got your awesome day ahead of you! What's just as important though is making sure you preserve the memories of your day. Every client will receive one of our stunning USB folios in the mail after their event.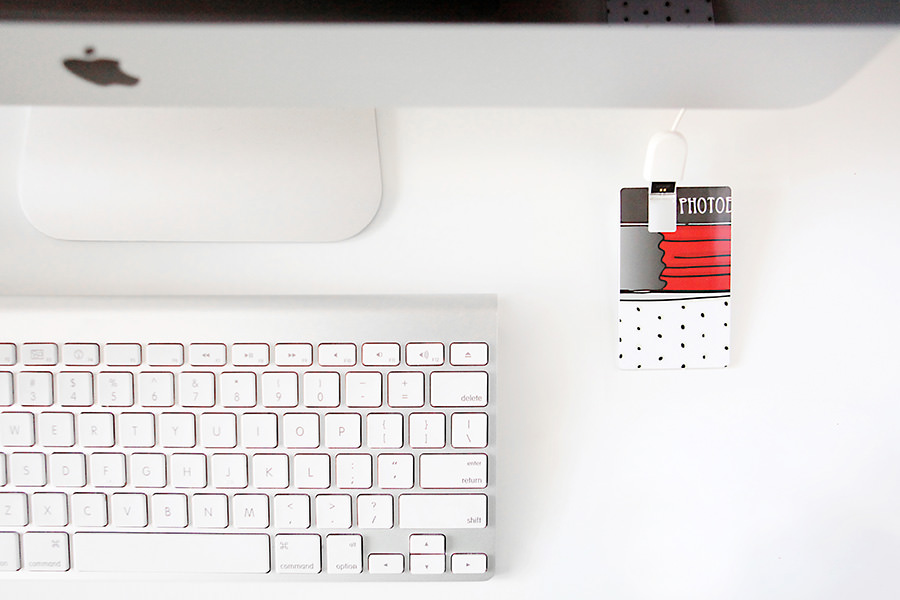 Booth Backdrops & Entry Curtains
In the Booth offers a stunning range of backdrops for you to choose from to match the theme and styling of your event. Along with other custom options available for our booths, your backdrop can be selected via your online booth portal upon confirmation of your booking.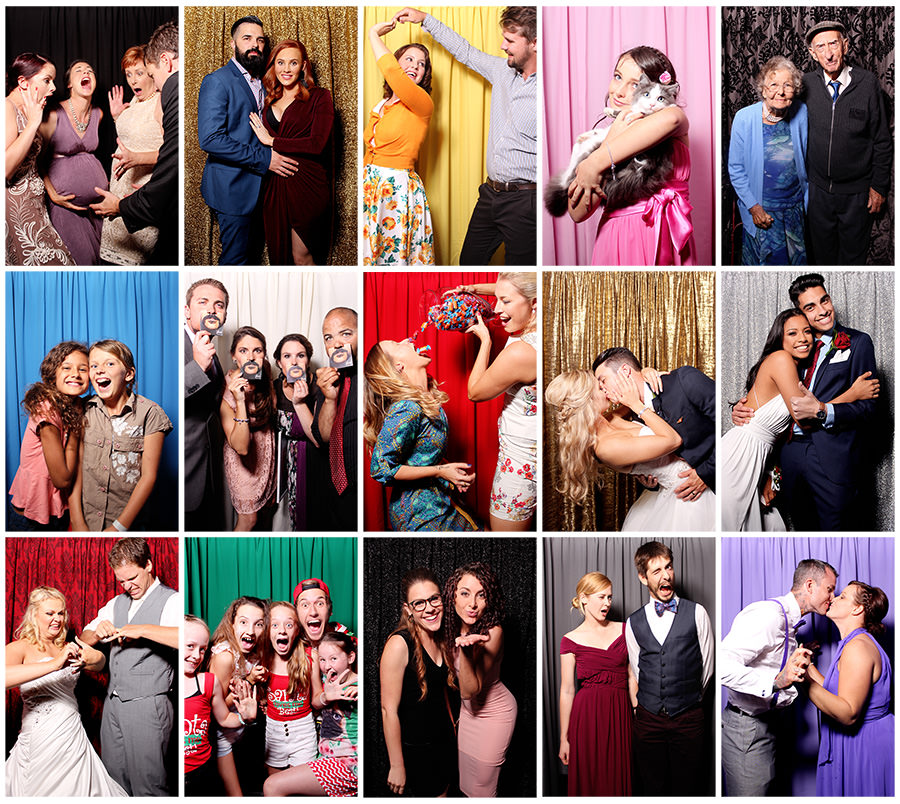 Attendants
Your In the Booth attendant will be on hand to ensure your guests experience the booth to its fullest! Not only are they your experienced set up and pack down crew, they will also be on hand for guests that require a little extra assistance as well as ensure the guest book gets a good work out. From replenishing the booth with more print paper to giving your guests hot tips on how to perfect their perfect pose, our highly trained, uniformed attendants ensure your event runs smoothly.